Golden Age is an one stop marketing (Supply, Quality production and service) Base company, which was established on May, 2008. We are expert in Indoor and Outdoor Advertising, Branding, Digital Printing, LED & Digital Signage, Raw materials, Machine Import, Gift Items, Stage Design, Kiosk Making POSM & POP Etc. We are providing our quality services & solutions to Multinational, National, NGOs, Associations & individuals. We work with a promise to solve the clients' complete outdoor solutions.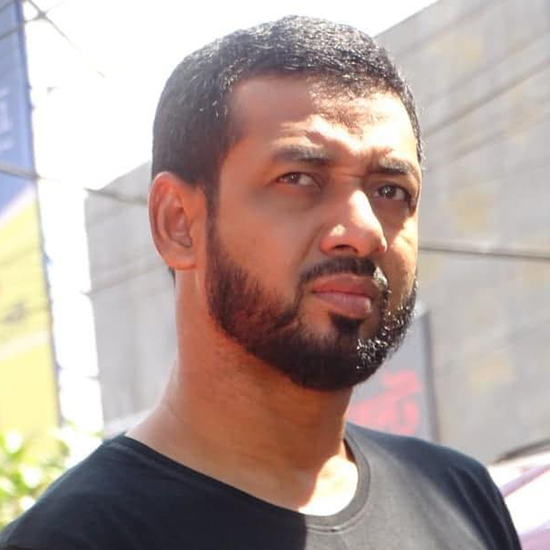 Bahalul Hassan Managing Director
Message of Managing Director
In the current process of widespread globalization, we in Golden Age understand that meeting our customer's requirement is essential to the success of our organization. We can say that the years we experienced in the past are significant years and it is clearly seen that we have intensively delivery our best performance to focus on customer satisfaction.
On behalf of the Board of Directors, I would like to thank our valuable customers. Besides, I would like to make a special mention of our staffs' enthusiastic contribution in establishing our organization. The one thing I would like to present is that our leadership is a result of our employees. They have clearly made Golden Age one of the outstanding organizations. We know our highly trained Managers, engineers & workers apply their specialized knowledge to reliably and efficiently produce high quality service.
We are now in an ever-changing market environment. In such situation, we firmly believe that "trust" is the key element in persuading customers to choose our quality products. We totally accept that "trust" can create a "Win-Win Situation" for a long deeper relationship.
Our distributed products with latest technologies and excellent service are diverse. We will continue our endless effort to serve our valuable customers.
In addition, we in Golden Age will intensively endeavor in environmental awareness for the purpose of preventing from climate changes and resources depletion. We are committed to preservation of the environment we live in. So in summary, I would like to thank again all those who have contributed relentless hard work and effort of the past to bring up here today and will continue to grow for years to come.
Yours sincerely
Bahalul Hasssan (Shohagh)
We are committed to serve our clients with our best effort.
Our employees are well experienced in different Type of jobs.
We are servicing more than 80 clients Including Telecom, MNC's, FMCG, FSI and local corporate Clients.
We have over 250 people working with us In different part of the country in different arena.
Office Space 12000 Sft at Tejgaon I/A
Own Factory & Production Space 40,000 Sft at Nagarpara, Rupganj.
Latest Digital print machines
HP Latex Printer
Inject print Machine at Japan
ECO Solvent Printing Machine
Reverse Digital Printing Machine
CNC Router Cutting machine
CNC Fiber Leaser cutting
CNC Engrave & Leaser Cutting machine
CNC Fiber Leaser Machine with Folding & Wardling Machine.
Machine expert -25
Marketing & sales – 35
Accounts Officer-04
3D Designers – 06
POP expert – 40
Artists -20
Painters – 20
Electrician -10
Pasting & Fixing worker-120
According to our Business Strategy, the abilities from the individual jobs carry out to employee synergy provide to the customers satisfaction and expectations.
To create the employee's competencies and opportunities by Organization's Management Team.
To sustainable continual improvement of company is based upon on the customer surveys, the best preventive practice and identify the potential risk to reduce.